Knowledge Pack
The changing nature of collaboration
Will too many collaboration tools make us less productive? Here's how organizations can prevent their employees from suffering from input overload.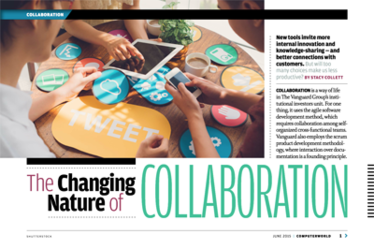 There are so many options in collaboration tools, it's hard to keep track of them all: Email, IM, blogs, wikis, mobile apps, enterprise social networking and unified communication all promise to unite people and make them more productive. And the number of players continues to swell: The market for collaborative applications, including conferencing tools, email, enterprise social networks and team collaboration apps, is expected to reach $15.1 billion by 2018, according to IDC.
So how does an enterprise choose? And how can people use so many collaboration tools and truly be more productive without suffering from input overload? The emerging connection between collaboration and data analytics may hold the key.
Download the PDF to find out more.