Sponsor: Managecast Technologies
Utility Versus Fully Managed Cloud Backup and Disaster Recovery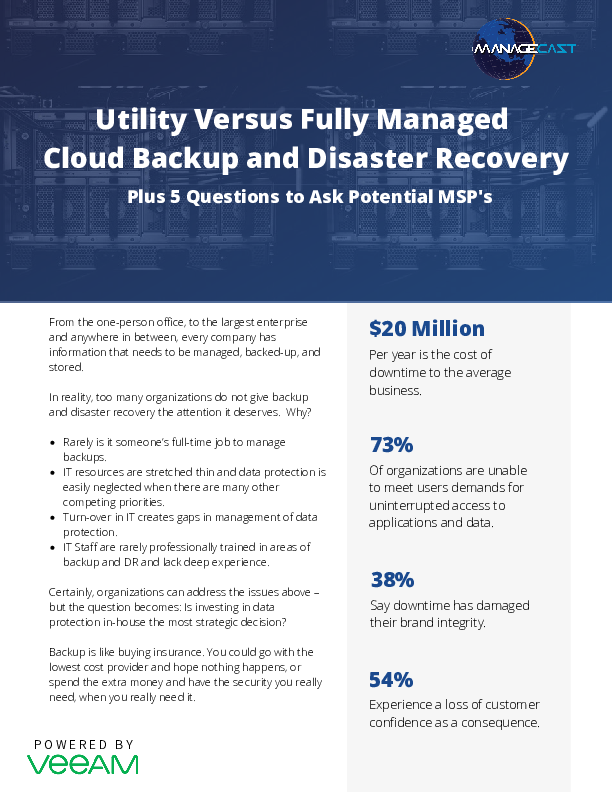 From the one-person office, to the largest enterprise and anywhere in between, every company has information that needs to be managed, backed-up, and stored. In reality, too many organizations do not give backup and disaster recovery the attention it deserves. 
Investing in a fully managed service allows your IT staff to be more strategic and focus on items that enhance your business. So how do you pick the Managed Backup Service Provider that is right for your business? The key is asking the right questions.
Do they actively manage and monitor backups?
How long have they been in business?
What are their compliance standards?
Do they use trusted technology?
Learn more on how Managecast Technologies can offer your business broad spectrum of services around disaster recovery and business continuity solutions.