Michael F. Williams, 2008 Honoree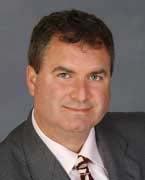 Title

Executive director of IT, Immune Tolerance Network

Employer

University of California at San Francisco

First job:

Paperboy

Title you'd someday like to hold:

CIO of a major pharmaceutical company or top 10 university

Most valuable career advice received:

"Add real value. Everyone is a contractor, some of us know it and some of us don't."

What would surprise the people with whom you work?

"In my family, I am the baby and generally thought of as a wild child."
View All 2008 »