Zhanbei Zhu, 2015 Honoree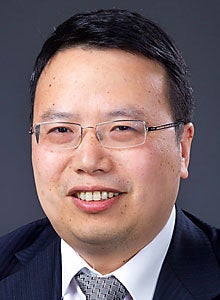 Title

Group CIO, vice president

Employer

Dalian Wanda Group

Location

Beijing

How have you incorporated social media into your work?

Micro-message applications like WeChat with an interface to other systems in which social media is incorporated.

Skills you'll hire for in 2015:

Senior system architecture, packaged ERP software, mobile and wireless, security technology, business intelligence, big data and more.

Fast ROI project:

The CinemaLoud project, in which a tailor-made solution and an innovative customer experience application were deployed, helps improve business to a new level of competency.

How do you find time to innovate?

In addition to in-house innovation in terms of brainstorming, I like to have cross-border communication and idea exchanges with external experts and professionals from different industries and fields of technology. Even if I'm quite occupied by work, I try to squeeze in some time to do so.
View All 2015 »