Deanna Wise, 2015 Honoree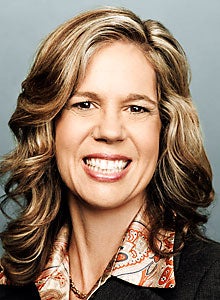 Title

Executive vice president, CIO

Employer

Dignity Health

Location

San Francisco

An example of your leadership style:

I empower and surround myself with talented people who are extremely smart. Don't underestimate the art and skill of relationship-building -- whether it be with your peers or with staff.

A job responsibility you'd like to eliminate:

Email -- because it's time-consuming, monotonous and never-ending. I would much rather spend time with staff versus spending time sitting at my desk reading email.

Skills you'll hire for in 2015:

We can't find enough application architects. We will be seeking talent from outside as well as growing from within. Last year, I attended the Achieving eHealth Equity Summit at the White House, which convened thought leaders to discuss how to achieve e-health equity through policy and action for underserved populations, including racial and ethnic minorities and at-risk populations. My experience there continues to inspire me to create positive change.
View All 2015 »