Kevin Winter, 2015 Honoree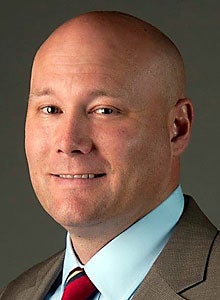 Title

Vice president and CIO

Employer

Booz Allen Hamilton

Location

Herndon, Va.

New IT titles:

Manager of endpoints. We've shifted the desktop team focus from supporting corporate-imaged computers to supporting end users who work on a variety of platforms, including mobile. This person leads a team that provides support to a mobile workforce of 23,000 people using a variety of devices in many locations around the world.

How do you find time to innovate?

I'm fortunate to work for a very innovative company -- one that's now marking 100 years of pushing boundaries of strategies and technology. Our Strategic Innovation Group serves as a breeding ground for breakthroughs and encourages sharing of new thinking, new ideas and new concepts inside our IT department and with our clients.

How does your IT group embed workers in the business?

As a strategy and technology consulting firm, we have access to thought leaders in IT, and we rotate people from IT into business and client-facing roles.
View All 2015 »