Joanne M. Wilken, 2015 Honoree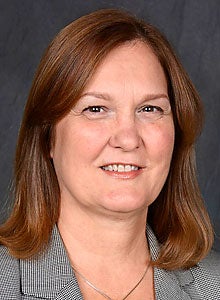 Title

Senior vice president of business relationship and systems delivery

Employer

Scottrade Financial Services

Location

St. Louis

New IT titles:

An IT risk manager who leads the continual inspections of IT risk controls and reviews of residual risk; a business relationship manager who serves as IT's liaison to our lines of business to increase the value of strategic initiatives and shared services.

Most innovative idea from your staff:

Developing in-house agile expertise to train our new agile teams and provide coaching for new or experienced teams when they encounter challenges or stray from scrum practices. While it took time and money to develop the internal expertise, the speed of adaptation and success we're experiencing is amazing.

How do you evaluate emerging technologies?

For client-facing technologies, we work jointly with the business to host hackathons. Winning ideas move on to our Innovation Lab, where the proof of concept is tested. From there, we gather customer feedback, analyze the outcomes and fine-tune the technology before it becomes a product.
View All 2015 »