Scott Whisman, 2015 Honoree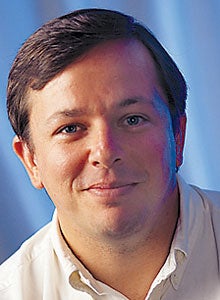 Title

General manager, corporate services

Employer

Jack Henry & Associates

Location

Monett, Mo.

New IT titles:

Directors, senior directors and senior architects.

The most important task you've delegated this year:

Compliance and regulatory management, specifically within the IT areas. I created a new role and moved one of my directors into it.

Fast ROI project:

Implementing an entirely new storage system. The cost was well into seven figures, but the ROI has been phenomenal.

What's your boldest prediction for IT in the next five years?

The number of general public cloud providers will be whittled down to just a few players, but private cloud usage will reach massive proportions.

Biggest tech flop and success of 2014:

Flop: The design and functionality of the Windows Phone is excellent, but weak consumer penetration and non-existent app promotion have resulted in an unfortunate flop. Success: Security-related software, services and appliances that address external threats.

How do you evaluate emerging technologies?

Needs assessments, market acceptance, financial and technical strength of the provider(s), and ease of adoption, integration and installation.
View All 2015 »