Jack Walker, 2015 Honoree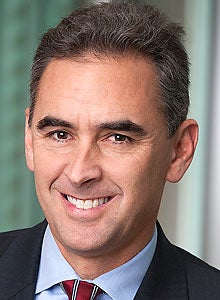 Title

Managing vice president, technology operations

Employer

Capital One

Location

Richmond, Va.

New IT titles:

We've transformed our organization through our adoption of agile processes and the Kanban scheduling system, and through our focus on becoming an engineering powerhouse. This year, we overhauled our job families, codes and titles to reflect our new organization, including adding agile and technical roles, such as scrum master and software engineering fellow.

Skills you'll hire for in 2015:

Digital leadership requires that we have great engineering experts across all infrastructure disciplines. We are hiring infrastructure system, software and hardware engineering talent with experience in large-scale Internet systems, cloud and big data.

Fast ROI project:

Our new state-of-the-art Technology Operations Command Center has brought great value to the organization. Once fully completed, we demonstrated immediate reduction in incidents and a 30%-plus reduction in duration of customer-impacting incidents. Maturing our operational support processes and monitoring capabilities was a key way we've been able to set records for customer transaction performance in 2014.
View All 2015 »