Udo Waibel, 2015 Honoree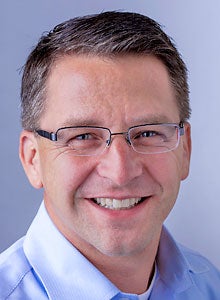 Title

CTO

Employer

FrontRange

Location

Milpitas, Calif.

An example of your leadership style:

Trust, but verify. I trust my employees and give them the creative space to do what they do best, but I always verify that what they've done is in line with the company's overall vision and goals.

A job responsibility you'd like to eliminate:

HR reviews. To me, feedback to employees should happen every day as part of being a leader. It shouldn't occur only on a certain day once a year. No tool can replace personal communication with your employees and, more importantly, personal praise.

Fast ROI project:

The development and release of our HEAT Hybrid IT Service Management solution. Within 12 months, we took a vision and made it a reality.

What's your boldest prediction for IT in the next five years?

We'll see a massive repatriation of IT services, which will have a huge impact on third-party vendors, especially out-of-country ones. We'll see a huge shift away from viewing IT as a cost to the organization and toward IT as a business enabler and provider of quality to the organization.
View All 2015 »