David L. Stevens, 2015 Honoree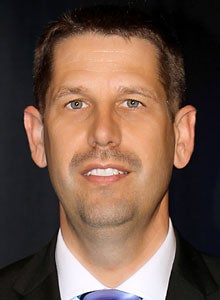 Title

CIO

Employer

Maricopa County, Arizona

Location

Phoenix

New IT titles:

I created a position for a director of business alignment and strategic planning to ensure that we are laser-focused on business opportunities and customer engagement. This executive-level position reports to me and oversees service portfolios, business integration specialists, the project management office and cost-allocation financial management.

Career highlight:

I was recently appointed by Arizona Gov. Janice K. Brewer and confirmed by the full state senate to be a commissioner on the Arizona Commission on Judicial Conduct -- as outlined by the state constitution. This honor allows me to ensure that the great judges across the state of Arizona continue to meet high standards of judicial conduct, ethics and impartiality.

How does your IT group embed workers in the business?

We have business integration specialists who are assigned to business units, ensuring that we are aligning our strategies and investments with their objectives and remaining agile enough to adjust our course if needed.
View All 2015 »