Anthony P. Stevens, 2015 Honoree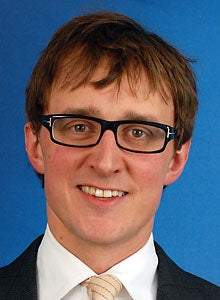 Title

CIO

Employer

KPMG Australia

Location

Sydney

New IT titles:

IT relationship manager. This is a key role that puts people central to the service delivery model and ensures that we capture the strategy, ideas and initiatives across the firm in a less structured and more personal manner. This role operates as a "mini CIO" -- the individual is able to traverse strategic, operational and commercial issues.

How have you incorporated social media into your work?

I read more than 10 articles a day on topics including IT, financial markets and politics. My Twitter feed is linked to Flipboard, helping me get the latest wherever I am.

How do you find time to innovate?

People talk about innovating as though it was something deliberate and conscious. My view is it's more innate. Some people look back and copy others and some people look forward and try new things. I'd like to think I'm the latter and certainly push the boundaries with new ways of working.
View All 2015 »