Sanjib Sahoo, 2015 Honoree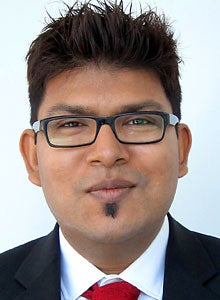 Title

Senior vice president and CIO

Employer

Aperture Group, LLC

Location

Chicago

How have you incorporated social media into your work?

I have become a great social media fan. LinkedIn and Twitter have helped me get quick updates on trends, connect with peers and media, and voice my own opinions on topics.

Fast ROI project:

Our HTML5-based mobile and iPad platform has been a tremendous business success. Within a few weeks of launch, it was named the best mobile platform by Barron's. It's engaging more than 15% of customers and contributing 5% to overall revenue, with iPad revenue growing at 105% every month.

How do you evaluate emerging technologies?

First we focus on evaluating if it's the right fit and has a business case. Then we do a proof of concept, revise the business plan and get buy-in. Once everyone agrees, we implement the technology in shorter cycles, analyzing risks so we can fail fast if it's not working.
View All 2015 »