Faye K. Sahai, 2015 Honoree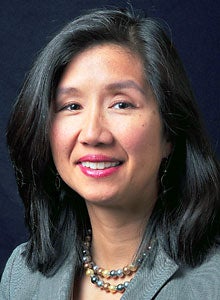 Title

Innovation services leader and adviser

Employer

Exponential Talent LLC

Location

Oakland, Calif.

Coolest project:

Imagining Care Anywhere is Kaiser Permanente's initiative envisioning how technology can enable health for members wherever they are. Using an immersive, hands-on experience and augmented-reality video technology, Imagining Care Anywhere has helped inspire, advance and inform more than two-dozen initiatives using technology to enable healthcare for our members.

How do you find time to innovate?

My team innovates every day. It's our passion. We work to ensure that the overall enterprise makes room for innovation by facilitating technology forums, our Innovation Fund Challenge and our annual Innovation Retreat, which also brings in our strategic business partners to collaborate and find ways to spread innovation.

How does your IT group embed workers in the business?

We embed "innovation hunters" in every Kaiser Permanente region to foster an innovation culture and increase the adoption of technology throughout the enterprise.
View All 2015 »