David Reilly, 2015 Honoree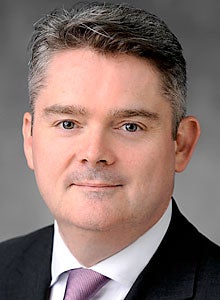 Title

CTO

Employer

Bank of America

Location

New York

New IT titles:

We added a new team recently -- infrastructure as a service -- that enables us to provide more integrated application hosting services by bringing together the server, software-defined infrastructure, data center and storage teams. This is a significant step toward evolving our structure and aligning the organization into a service-aligned operating model.

Skills you'll hire for in 2015:

We are training leaders and technologists deeper in the organization, because our team is undergoing a cultural transformation. To help us evolve as a best-in-class infrastructure team, the ideal candidates would have strong risk management backgrounds, a wide range of technical excellence and deep business acumen. We've also defined cultural attributes for members of the team, such as the ability to take ownership and act as a trusted partner.

Coolest project:

We are building out our first software-defined infrastructure. It will be dramatically more effective and efficient than the one we have today. It will deliver to our businesses a degree of flexibility that will allow the infrastructure to change shape to match the needs of the business.
View All 2015 »