Ram Reddy, 2015 Honoree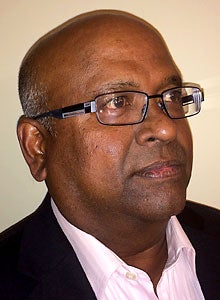 Title

Vice president, IT projects strategy

Employer

Jacobs Engineering Group

Location

Pasadena, Calif.

Career highlight:

I was invited to give a keynote speech at SAP's Supply Chain Management conference in Stockholm. I was told by the organizers that I would be speaking for 45 minutes. The night before, the organizers told me that the other speakers had missed their flights and they asked if I could cover the entire morning session. I had to speak from 8:30 to 11:30 a.m on supply chain management and keep an auditorium of stoic Swedes awake -- something I will never forget.

Which emerging technologies have captured your interest?

The Internet of Things has profound implications for our business. We will be called upon to design intelligence into buildings, manufacturing plants and so on, from the ground up. Today, intelligent agents for the most part are embedded into a physical plant after construction is completed. In the future, we will need to integrate these capabilities into the design from the beginning.
View All 2015 »