Indy Reddy, 2015 Honoree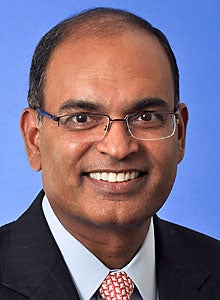 Title

Head of global operations and technology, Citi Private Bank

Employer

Citigroup

Location

New York

How have you incorporated social media into your work?

We have an enterprise collaboration platform called Citi Collaborate. It's an internal social media network that reaches the entire organization and leverages the social technologies used outside the workplace (for example, LinkedIn, Facebook and Wikipedia). Citi Collaborate allows our organization to connect with fellow employees in order to make the workplace more productive and efficient.

Coolest project:

We are utilizing the power of search to harness our big data and provide quick, intuitive access not just to specific queries, but also in a way that allows bankers to aggregate those results over their client base.

Which emerging technologies have captured your interest?

By utilizing HTML5, we are able to use a single code base that provides a consistent experience for bankers and clients across both Web and mobile platforms globally. This "code once, deploy to many" methodology drives lower costs and faster time to market.
View All 2015 »