Robert B. Quarterman, 2015 Honoree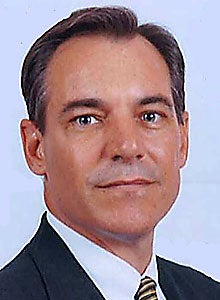 Title

Vice president, infrastructure architecture and technical services

Employer

Service Benefit Plan Administrative Services Corp.

Location

Washington

New IT titles:

Product directors. We have divided the applications and services we offer into product groups.

A job responsibility you'd like to eliminate:

Performance reviews. I meet weekly with my direct reports and discuss performance and development. To me that is a more immediate and active way to manage and measure performance than the annual process of summarizing and rating an entire year's worth of work and development.

Skills you'll hire for in 2015:

Security architects and administrators, data architects, analysts and scientists.

A recent great deal from a vendor:

Emphasized the value of the existing total annual book of business, which includes existing maintenance and services, and moved the focus away from the profit and sales quota for the specific deal being negotiated.

Coolest project:

We are modernizing our entire security layer. From the infrastructure through the applications and data layers. Huge risks, huge rewards.
View All 2015 »