Kyle Phillips, 2015 Honoree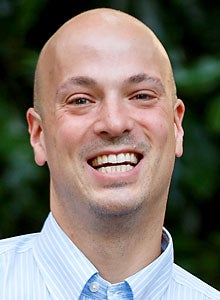 Title

Director of e-commerce technology for Carters.com/OshKosh.com

Employer

Carter's Inc.

Location

Atlanta

Fast ROI project:

Upgrading our sites to the latest version of our Demandware Web platform, which ultimately required a full rewrite. It took a huge effort, but it's so powerful to restart from scratch. All the lessons learned in the previous three years can be poured into the redesign.

How do you evaluate emerging technologies?

With as much empathy as we can summon. Our customers (young moms and dads, and their families and friends) are incredibly busy and typically value-oriented. We want to make their day easier and put a smile on their faces, and that's the ultimate litmus test for any innovation.

How are you building an IT department that's ready for new challenges?

I think our alignment of the Web development team with our back-office development team under one manager -- as well as our alignment of retail IT and e-commerce IT into a single organization -- positions us to execute as both technologies and channels continue to converge.
View All 2015 »