Vikas Parikh, 2015 Honoree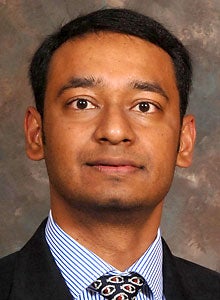 Title

IT director, acquisitions and integrations

Employer

General Electric

Location

Fairfield, Texas

New IT titles:

Senior application architect and IT leader for Asia.

A job responsibility you'd like to eliminate:

Generic project management that requires limited business and technical expertise.

Skills you'll hire for in 2015:

Architects and technical hands-on expertise.

Coolest project:

Sourcing big data analytics and cloud implementations for acquired applications.

Fast ROI project:

We successfully implemented an indirect IT sourcing program for a company we had acquired, Lufkin Industries, within four months. This was done across 56 sites in Romania, the U.S. and Canada. Such a project would normally take 15 months. The quick completion led to a potential savings of $12 million.

Most innovative idea from your staff:

Analytics on social media content, adding value to the stock-picking decisions for the equity research portfolio team.
View All 2015 »