Michele Norin, 2015 Honoree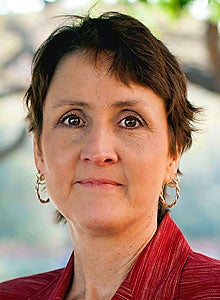 Title

CIO

Employer

The University of Arizona

Location

Tucson

How have you incorporated social media into your work?

I've started sharing my thoughts on IT trends and their impact on our campus in my weekly blog, "UA Tech Talk." It has been a helpful tool for generating dialogue about IT on campus, and for receiving comments and feedback. My office also has Twitter and Facebook accounts to share IT-related news with students and promote campus services.

The most important task you've delegated this year:

I recently created two new positions, executive director for central IT services and executive director for campus IT services, and transitioned day-to-day management of all IT operations to those roles. This gives me more time to focus on strategy development and innovation.

Which emerging technologies have captured your interest?

Since we are a Research 1 university, big data is on my radar, as is the Internet of Things, as we react to the constantly changing technology environment.
View All 2015 »