Thod Nguyen, 2015 Honoree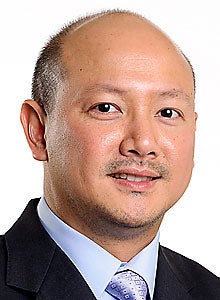 Title

CTO

Employer

eHarmony

Location

Santa Monica, Calif.

Coolest project:

We're in the process of building a next-generation enterprise IT infrastructure and application architecture to handle massive amounts of big data and rapidly scale during periods of high-volume traffic. The service-level agreement we offer to our members has high standards; we pledge to provide fast response times across all platforms. Meeting that goal will involve the adoption of an open-standard private cloud infrastructure, which leverages cutting-edge server blade technology to streamline data centers, reduce operational complexity and improve server utilization through virtualization.

Most innovative idea from your staff:

Our team had the idea to apply computer vision, machine-learning models to extract statistical features about user photos. For example, rating the impact of the photo based on the number of faces in the image, how blurry the image is, and the ratio of the face to the photo size.

What's your boldest prediction for IT in the next five years?

In the next five years, the true potential of the Internet of Things will be realized when we can analyze all the big data extracted from applications and transform it into meaningful information, making our daily lives more efficient and enhancing our experience of the world around us.
View All 2015 »