Suma Nallapati, 2015 Honoree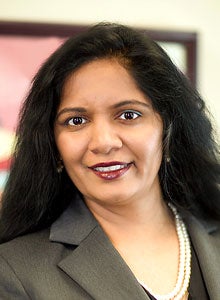 Title

Secretary of technology and CIO

Employer

Colorado Governor's Office of IT

Location

Denver

New IT titles:

Service delivery manager, chief strategy officer, major incident and change manager, and director of talent acquisition. These roles are critical going forward. We must tackle the basic service needs of our customers, address major incidents, manage change and acquire valuable IT talent. We have committed to these goals through these positions.

Fast ROI project:

Our CORE project, which replaced an antiquated accounting system, integrates accounting, procurement, budgeting and vendor self-service modules and yielded results quickly. It is now easier for vendors to manage their account information and access/bid on state solicitations. The number of active solicitations in the system is growing daily.

Which emerging technologies have captured your interest?

Google Glass, specifically as it plays a growing role in healthcare as developers incorporate the technology into medical and personal health software.
View All 2015 »