Bart Murphy, 2015 Honoree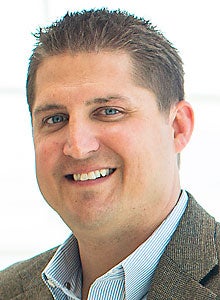 Title

CIO and CTO

Employer

CareWorks Family of Companies

Location

Dublin, Ohio

Most innovative idea from your staff:

The mobile strategy for CareWorks USA's absence management platform. The new solution provides a robust user experience for customers while significantly streamlining the operational support model. The asset provides a strategic advantage in the marketplace and will serve as a main platform for all future enhancements needed by the business.

What's your boldest prediction for IT in the next five years?

The trend of outsourcing IT will reverse as companies realize the need to have control of their strategic assets. Those who refuse to adapt to this style of IT will be crippled by a lack of innovation for the business.

How do you evaluate emerging technologies?

By creating test environments to conduct proofs of concept. If the POC proves beneficial to the business, we will conduct a pilot within operations to validate the new business case.
View All 2015 »