Wen Miao, 2015 Honoree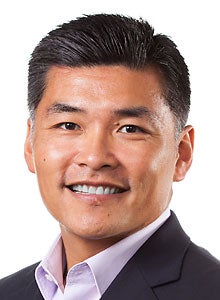 Title

Senior vice president of client services and the Tibco Experience Cloud group

Employer

Tibco Software

Location

Palo Alto, Calif.

Skills you'll hire for in 2015:

We are putting a priority this year on hiring for two types of positions. The first is for someone who will build a team that owns the initiative to develop a brand-new model for customer success. The second is for someone who will build our team of user experience designers.

How do you find time to innovate?

By having an open mind. You have to ask yourself this question: "If I was not burdened with history, what would happen?" I also try to immerse myself in diverse communities. For example, I do a lot of fishing and my wife is an artist. It helps me think creatively.

What title do you aspire to?

Chief difference maker

Which emerging technologies have captured your interest?

How wearables have evolved in the past few years is very exciting to me. In fact, I came up with a crude version of a wearable in my undergrad days long before today's craze.
View All 2015 »