Christopher K. McMasters, 2015 Honoree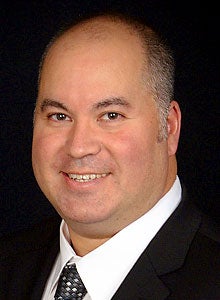 Title

Vice president, CIO

Employer

Honeyville Inc.

Location

Rancho Cucamonga, Calif.

A job responsibility you'd like to eliminate:

I would eliminate anything that has to do with "keeping the lights on" operations. The goal of the CIO should always be to automate mundane tasks wherever possible to increase the amount of time that everyone in IT -- especially the CIO -- can spend innovating.

The most important task you've delegated this year:

The transition from multiple internal SharePoint sites to a consolidated, single-sign-on cloud-based solution. The project was given to our new IT director.

How are you building an IT department that's ready for new challenges?

We are hiring people to fill key technology roles based on business unit goals while providing yearlong training initiatives to our staff. We augment our staff with contract employees, which creates a resource pool that will help us to accomplish our goals in the next two to three years.
View All 2015 »