John W. McGuthry, 2015 Honoree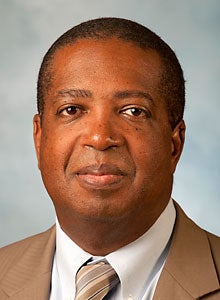 Title

Vice president, CIO

Employer

Cal Poly Pomona

Location

Pomona, Calif.

New IT titles:

Associate CIO for projects and support. This position is responsible for our customer interactions and our program management office.

What's your boldest prediction for IT in the next five years?

The average person will wear five connected devices -- not including his or her mobile phone -- in five years.

How do you find time to innovate?

I try to spend at least five hours each month with smaller or startup organizations. It's important for me to understand both consumer and business-focused organizations. Through these conversations, I actively seek out opportunities to innovate with these organizations. I also try to meet with each IT employee every two to three years. In these meetings, I am looking for ideas to innovate and transform the organization.
View All 2015 »