Gerry McCartney, 2015 Honoree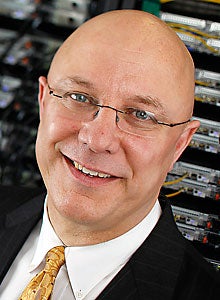 Title

Vice president for IT, System CIO and Oesterle Professor of IT

Employer

Purdue University

Location

West Lafayette, Ind.

A job responsibility you'd like to eliminate:

Commodity services offer no strategic or competitive advantage to our organization. I would transfer the management and operations of those systems to an external provider when their solutions are shown to be as good as or better than ours in terms of performance, security and cost.

How are you building an IT department that's ready for new challenges?

At Purdue, we are in the unique position of producing more engineering and engineering-related students than any other U.S. university. But too often, the top students are more attracted to Silicon Valley than they are to their alma mater in the Midwest. To counter this, we are launching a new student recruitment effort that identifies top undergraduates and presents them with corporate-style offers early in the recruitment cycle -- and long before they graduate.
View All 2015 »