Bill Martin, 2015 Honoree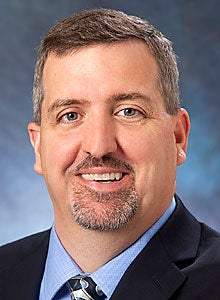 Title

CIO

Employer

Royal Caribbean Cruises

Location

Miramar, Fla.

Career highlight:

I started working at Royal Caribbean 31 years ago -- as a reservations agent in the call center. That's pretty much unheard of in our modern job-hopping world, especially for someone with my current title.

Coolest project:

Low and medium Earth orbit satellites that are bringing land-like Internet capacity to ocean-going ships. It is a legacy project.

What's your boldest prediction for IT in the next five years?

Virtually everything will be cloud-compatible.

Biggest tech flop and success of 2014:

Flop: The smartwatch. Success: The Nest thermostat.

How have you surprised your CEO?

I sat in a large room with him and several other executives, all of whom said they agreed with an idea he had. When he asked if anyone disagreed, I was the only one who raised a hand.
View All 2015 »