Alan R. Mariotti, 2015 Honoree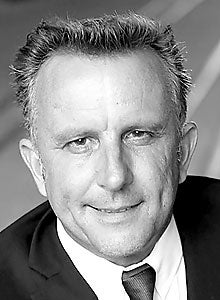 Title

Vice president of IT and security

Employer

Chico's FAS Inc.

Location

Fort Myers, Fla.

Skills you'll hire for in 2015:

Next-generation security engineer -- the threat landscape has changed significantly in the retail space. We are in a post-breach existence where a single zero-day exploit can expose a business. Adding additional qualified multidisciplinary security personnel is necessary now more than ever to reduce risks in every enterprise. This evolved role will assist in protecting our company in this perpetually changing cyber ecosystem.

The most important task you've delegated this year:

The remainder of our Google Apps for Work migration was delegated to Frankie Velez, manager of IT security, and a hand-picked team that saw to the successful implementation of the proof of concept. Their demonstration that they could handle the initial migration gave me the confidence to delegate this game-changing cloud initiative.

Career highlight:

I was given a unique opportunity to spend two hours with Michael Dell in a casual setting over lunch. We discussed technology, business and the benefits of taking his company private. The conversation was incredibly stimulating, and meeting one of technology's pioneers was a memorable experience.
View All 2015 »