Joseph Marcella, 2015 Honoree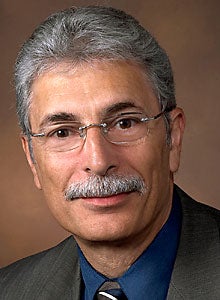 Title

CIO, director of IT

Employer

City of Las Vegas

Location

Las Vegas

New IT titles:

Relationship business manager and business partner.

An example of your leadership style:

In 2013, I started a program called Java With Joe where all IT employees are welcome to stop by my office and discuss any problems or questions they might have. Having such personal interactions allows me to find out more about my colleagues and create a friendly work environment.

Coolest project:

Our latest project is developing an internal social media website. Currently, our intranet allows access only from the city's network, so colleagues in the field can't access it. To solve this problem, we're creating a social website that can be accessed from any location using any device.

What's your boldest prediction for IT in the next five years?

I think we have yet to see how the Internet of Things will change our lives. I expect sensors to be a lot more integrated in the next five years, and they could have a huge impact on government operations.
View All 2015 »