Suzy J. Mann, 2015 Honoree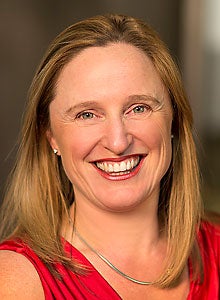 Title

Head of workplace services

Employer

Westpac

Location

Sydney

Career highlight:

The highlight of my career remains my role in Norway working for HP Managed Services. I absolutely loved working with my European counterparts and welcomed the challenges of managing a complex global outsourcing operation from the beautiful city of Oslo.

Coolest project:

Our Branch Workplace Transformation project includes the introduction of a new desktop virtualization solution based on nonpersistent desktop technology with all of the processing power in the data center (where our applications are). By mobilizing branch staff in our retail operations, we will provide a better experience for our customers.

Most innovative idea from your staff:

A team member suggested that we introduce an easily accessible but secure solution for sharing contracts and agreements between customers and the bank. This could help remove the requirement for retail bank printing, reduce our print volume, help the environment and make it easier for customers to do business with us.
View All 2015 »