Robert K. Lyman, 2015 Honoree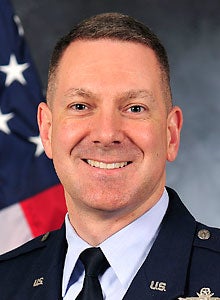 Title

Director of communications and CIO

Employer

Air Mobility Command

Location

Scott Air Force Base, Ill.

An example of your leadership style:

In staffing our IT portfolio management strategy for FY '15, I took a collaborative approach. I met with director peers individually prior to coordination of the strategy through our corporate governance process. This approach yielded a shared vision among senior leaders, ensured that we agreed on staffing and highlighted friction points.

Career highlight:

As a White House Fellow, I drew upon my operational military experience with remotely piloted aircraft, special operations and tactical communications while serving as an adviser to the secretary of transportation for a year. The experience broadened my view on cybersecurity and IT issues beyond the national security arena.

Fast ROI project:

The Advanced Computer Flight Plan system fielded cost-indexing capabilities, which gives flight plan options -- from fastest to most fuel-efficient -- based on forecast weather conditions. The business-case analysis projected fuel savings of $23.7 million per year, and the system provided a full return on investment in less than six months.
View All 2015 »