Bob Lofton, 2015 Honoree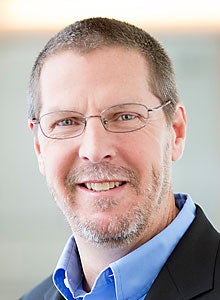 Title

Vice president, IT Foundational Services

Employer

NetApp

Location

Research Triangle Park, N.C.

New IT titles:

Business relationship manager, enterprise consumer services manager, service delivery manager, service support manager, delivery solution architect, customer engagement manager and cloud architect.

How do you evaluate emerging technologies?

We created a designated Innovation Zone within our data center that can be used as a testbed for emerging technologies and new IT capabilities. It consists of dedicated racks, switches and hardware. More than just a lab, we've enabled integration with IT core services to quickly simulate real-life scenarios.

How are you building an IT department that's ready for new challenges?

We expect a skills shortage as hybrid IT becomes the norm and IT operates as a business. To counteract that shortage, we have already identified some workers who exemplify the skills, attitudes and behaviors we need. We've converted storage administrators into service-line owners who are fully accountable for end-to-end processes and services.
View All 2015 »