Weldon "Butch" Leonardson, 2015 Honoree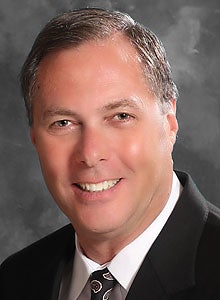 Title

Retired in December; now a consultant

Employer

Cornerstone Advisors (formerly senior vice president, CIO, BECU)

Location

Tukwila, Wash.

A job responsibility you'd like to eliminate:

Approving business cases for projects that are clearly going to be home runs.

Coolest project:

Speech analytics as an innovation pipeline.

Fast ROI project:

We stood up a member complaint system as required by the new banking regulations in about two months using Microsoft Dynamics CRM.

What's your boldest prediction for IT in the next five years?

Development time will continue to decrease, and we will need keener capabilities on integration and customer experience across all channels.

Biggest tech flop and success of 2014:

Microsoft in many areas. And Uber blowing up the taxi business model.

Which emerging technologies have captured your interest?

3D printing; technologies that enable fulfillment automation.
View All 2015 »