Easwaran Krishnamurthy, 2015 Honoree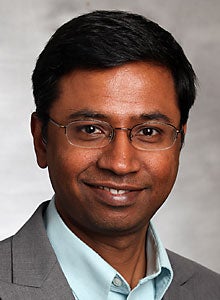 Title

Director, customer solutions and enterprise mobility

Employer

Coca-Cola Enterprises

Location

Atlanta

Coolest project:

We piloted Bluetooth tags within our manufacturing environments to track various measurements, like temperature and vibrations, and communicate with our systems and mobile apps, allowing our business to take preemptive action. We're also piloting Bluetooth tags to vending machines and coolers to track our equipment and save costs.

Fast ROI project:

We deployed an app called Photo Rec to let sales representatives take pictures of store shelves to track product availability and shelf space. A third party analyzes the product measurements and sends details to our CRM system, allowing sales reps to increase time spent with customers and enhance productivity.

How do you evaluate emerging technologies?

We conduct idea-generation events based on specific themes a few times a year. We vote on the ideas, and do further experiments on the top five. Through these innovation projects, we evaluate emerging technologies and ideas, and once the experiments are successful we move to the next stage.
View All 2015 »