Bryson R. Koehler, 2015 Honoree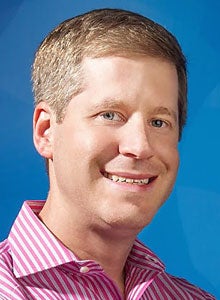 Title

Executive vice president, CIO and CTO

Employer

The Weather Company

Location

Atlanta

Skills you'll hire for in 2015:

Data scientists and product managers. We will be looking for people who love to learn.

The most important task you've delegated this year:

I am a strong believer in delegation. It's the only way that I can empower my team and myself for success. The go/no-go decisions for our TV relaunch, forecasting system relaunch and data API launch were all fully delegated.

What's your boldest prediction for IT in the next five years?

The role of the CTO will become more visible and more important, and it will carry more clout than the role of the CIO. I actually believe these roles will merge into more of a "CITO" role.

How have you surprised your CEO?

We have overdelivered against the three-year plan that we put forward just two years ago and are tracking below our unit cost budget projections. In those accomplishments was the decommissioning of platforms that had been running for decades, and there was low confidence they could ever be turned off.
View All 2015 »