Kevin B. Kealy, 2015 Honoree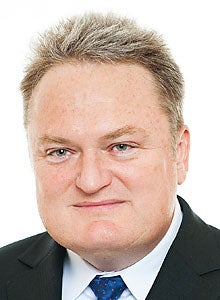 Title

Chief information security officer

Employer

FIS

Location

Jacksonville, Fla.

A recent great deal from a vendor:

We had a challenge with reliability from one of our key vendors. By taking a firm but understanding stance, we were able to turn that, through partnership, into a multiyear savings and an enhanced level of engagement with that vendor.

Career highlight:

My intended career direction was to become a systems analyst, or perhaps a CIO. It is mystifying and somewhat exciting that I seem to have accidentally become an accomplished CISO instead.

Biggest tech flop and success of 2014:

So far, the biggest tech flops have been poor BlackBerry, and guilty-by-association Windows Phone. The biggest successes have been, surprisingly, wearable technologies.

How does your IT group embed workers in the business?

We have a representative -- called a security liaison -- in every line of business.
View All 2015 »