Alissa J. Johnson, 2015 Honoree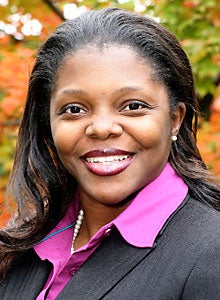 Title

Deputy CIO

Employer

Executive Office of the President, The White House

Location

Waldorf, Md.

How have you incorporated social media into your work?

I have used my social presence as an opportunity to learn from other CIOs. I have connected with more CIOs on Twitter in a shorter amount of time than using the traditional "meet at a conference" method. We discuss challenges as well as solutions that traverse the public and private sectors.

Career highlight:

The most interesting highlight is my selection as deputy CIO of the White House. It's more interesting to me because I actually applied for a job during the presidential transition period and they called me three years later. Equally interesting is the fact that I never worked on the campaign.

Which emerging technologies have captured your interest?

The Internet of Things is very captivating for me, because it rolls into the theme of big data. As the Internet of Things grows, so will big data, and we will need to make decisions regarding data importance, data life cycles and the need for privacy.
View All 2015 »