Hari Jayaram, 2015 Honoree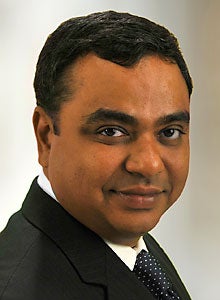 Title

Vice president, enterprise infrastructure solutions and support, Global Information Services

Employer

Applied Materials

Location

Austin, Texas

A job responsibility you'd like to eliminate:

Cost-cutting. In 25 years in IT, I have never had a budget increase.

Career highlight:

In 2013, Applied hosted the president of the United States. I had the opportunity to sit in the front row during his remarks and meet him afterward. As a recently naturalized citizen, it was a moving experience.

What's your boldest prediction for IT in the next five years?

With cloud computing and services-based organizations, IT will be like a utility. You can tap into the required services without having to hire the entire staff.
View All 2015 »