Richard (Rick) A. Hopfer Jr., 2015 Honoree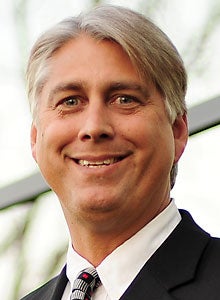 Title

CIO

Employer

Molina Healthcare

Location

Long Beach, Calif.

Skills you'll hire for in 2015:

Converged infrastructure engineers (train), security analysts (hire and train) and strong big data skills (hire and train).

Fast ROI project:

Implementation of Delphix database virtualization technology. Multimillion-dollar savings and five months to ROI.

What's your boldest prediction for IT in the next five years?

We become orchestrators and architects of mostly cloud-based solutions.

How are you building an IT department that's ready for new challenges?

Constantly updating the three-year plan, with themes that everyone understands and supports.

What title do you aspire to?

CIO, I love my job!

Which emerging technology has captured your interest?

The Internet of Things will be huge.
View All 2015 »