Kerrie A. Hoffman, 2015 Honoree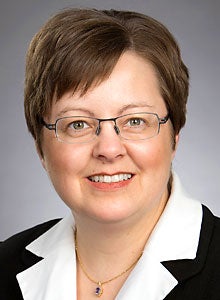 Title

Vice president of IT, building efficiency

Employer

Johnson Controls

Location

Milwaukee

Skills you'll hire for in 2015:

I am hiring solution architects and business analysts for big data and modern cloud platforms. We're acquiring these skills through a combination of hiring experienced external candidates, training internally and hiring college graduates.

Coolest project:

Big data and the Internet of Things is by far the coolest project I am working on. It's one thing to take massive amounts of data, dump it in a data lake, create data products and do analytics. It gets really cool when you can take those same data products, apply workflow and, voilà, new-age applications.

What's your boldest prediction for IT in the next five years?

SaaS and PaaS will become the new legacy as we move to creating applications on the fly off of big data products from our data lakes.

Which emerging technology has captured your interest?

3D printing. It will disrupt the supply chain and is growing rapidly thanks to an unlikely combination of hobbyists and corporate research and execution.
View All 2015 »