Stephanie C. Hill, 2015 Honoree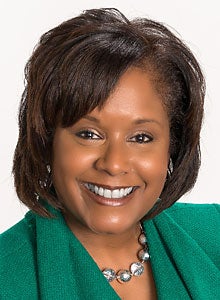 Title

Vice president and general manager, Information Systems and Global Solutions-Civil

Employer

Lockheed Martin

Location

Rockville, Md.

Career highlight:

I was on the team that developed a persistent threat detection system (PTDS) to help keep troops safe in Afghanistan. Featuring an aerostat filled with helium and attached to a relocatable mooring system by a high-strength tether, the PTDS provided round-the-clock surveillance of broad areas. It was known as the "Angel in the Sky" to the mothers in Afghanistan, who would let their children play outside only if the PTDS was flying.

Coolest project:

SEEsuite provides command and control of energy assets to utility companies. This product has tremendous impact on our customers' ability to provide reliable energy services, even with more unpredictable alternative generation. It's the result of emerging technologies combined with proven command-and-control systems.

Which emerging technologies have captured your interest?

Genomics and identity management. Each has the opportunity to disrupt current business models and operations in a very positive way.
View All 2015 »