Brian A. Haugabrook, 2015 Honoree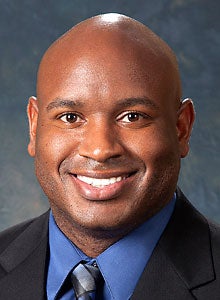 Title

CIO

Employer

Valdosta State University

Location

Valdosta, Ga.

Fast ROI project:

Oracle Endeca Information Discovery allowed us to combine data from multiple systems, identify patterns and measure student engagement. Within eight weeks, we had used insights found within Endeca to launch new initiatives to increase student jobs and improve retention.

How do you evaluate emerging technologies?

I evaluate based on our university and IT strategic plans. We look for technologies that can help us achieve our strategic initiatives. Technologies that can be applied to multiple initiatives get ranked higher. We typically do two to four proofs of concept each year to evaluate innovative technologies and solutions.

How does your IT group embed workers in the business?

We embed staff in the online learning and financial services departments, and assign one or two technical specialists to each academic college. This allows us to have expertise in each major area and gain a deeper insight into how technology can be leveraged to improve performance and strategic initiatives.
View All 2015 »