Steve J. Haindl, 2015 Honoree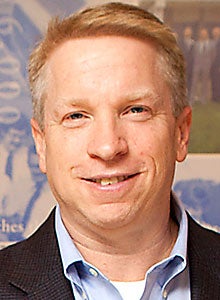 Title

Executive vice president, technology and innovation

Employer

ARI

Location

Mount Laurel, N.J.

Skills you'll hire for in 2015:

We'll be hiring people for the product development team and for data analytics positions. We'll find applicants through Drexel University's co-op program and other internships, as well as hiring recent college graduates.

How do you find time to innovate?

It took several years to create a structure where part of our team runs and maintains the business, another part sells to prospects and clients, and another focuses on innovation and product development. This is what allows me to devote time to developing people, products and transformational initiatives.

Which emerging technologies have captured your interest?

I absolutely love wearable technology that gauges heart rate, calorie burn rate, overall fitness performance and more. My interest in wellness and fitness has peaked recently, and I am always looking for ways to improve my health.
View All 2015 »