Clark Golestani, 2015 Honoree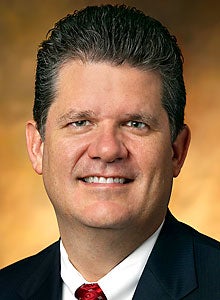 Title

Executive vice president and CIO

Employer

Merck

Location

Kenilworth, N.J.

Skills you'll hire for in 2015:

Information scientists and analytics experts are some of the key roles we will be hiring for this year, especially those who want to use their skills to help our company save and improve lives around the world.

Coolest project:

In our industry, counterfeit products present a real danger to the patients we serve. Therefore, we are using advanced analytics to detect counterfeit products in the marketplace.

What's your boldest prediction for IT in the next five years?

I believe that one of every five IT employees in the most successful IT organizations will be focused on using analytics to drive real shareholder value.

Which emerging technologies have captured your interest?

Wearable tech/sensors. It is exciting to think about what these technologies will contribute in the way of health, and how consumers and companies will be able to use the information they generate.
View All 2015 »