Arun Ganesan, 2015 Honoree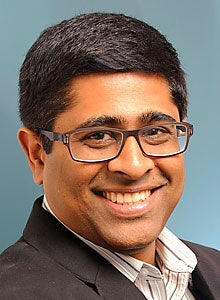 Title

Vice president, infrastructure and data services

Employer

Esurance

Location

San Francisco

The most important task you've delegated this year:

The upgrade of the data warehouse to Oracle Exadata, which I delegated to my director of data management. She is a talented rising star, and this gives her an opportunity to gain invaluable experience by leading a project that impacts the entire organization.

Coolest project:

I am working on a project to implement personality-based routing in our call centers. By analyzing caller and agent personality and other attributes, we can find the best possible match for maximizing call results. To do this, we're leveraging predictive analytics with our vast data, which is always cool.

How are you building an IT department that's ready for new challenges?

We're taking a twofold approach by optimizing automatic processes while simultaneously building a skilled and adaptable workforce. Our goal is to keep innovating and adopting the latest technologies while reducing time spent on maintenance.
View All 2015 »