Kathy Fuertes, 2015 Honoree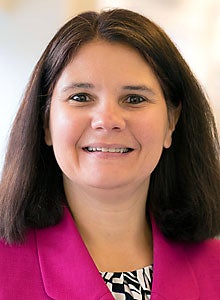 Title

Principal, head of institutional systems

Employer

Vanguard

Location

Malvern, Pa.

How do you evaluate emerging technologies?

We assess a broad range of technologies to understand potential impact, field of use and applicability to Vanguard. If something holds promise, we confirm business value through a prototype or proof of concept.

How are you building an IT department that's ready for new challenges?

Because we're a virtual company, IT is run as a business division, not "just" as an internal service. We leverage best practices and client service strategies by bringing them in-house, such as agile methodology. We're also developing enhanced competencies for our IT crew, including business acumen and process excellence.

How does your IT group embed workers in the business?

I was a leader in the adoption of the agile methodology at Vanguard. My division was the first to colocate IT crew on a large scale within the organization. Currently, 45% of my team is colocated with the business. Based on our early successes, we've now made this a common practice across Vanguard IT.
View All 2015 »