Jay Ferro, 2015 Honoree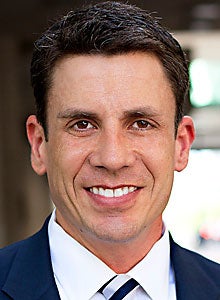 Title

CIO

Employer

American Cancer Society

Location

Atlanta

Skills you'll hire for in 2015:

Business analysis and application architecture. I'll be promoting from within and hiring fresh talent.

The most important task you've delegated this year:

I delegated a board subcommittee presentation to my vice president of IT governance, and he hit it out of the park.

A recent great deal from a vendor:

Microsoft is a huge supporter of the nonprofit sector and recently agreed to provide us with thousands of E1 licenses for Office 365 for virtually no cost. Those savings can be put back into more life-saving work at ACS.

Fast ROI project:

Telecom consolidation effort: Less than $100,000 invested turned into more than $1.5 million in savings. Paid for itself in less than a month.

Most innovative idea from your staff:

We've implemented a hybrid cloud compute platform for research that allows us to flex as necessary. It has amazing potential to give us analytical horsepower we've never had before.
View All 2015 »