Kevin Fedigan, 2015 Honoree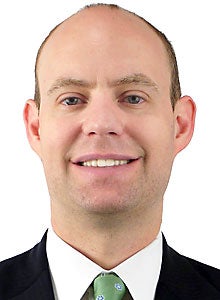 Title

CIO, Broker-Dealer Services and Depositary Receipts

Employer

BNY Mellon

Location

New York

Career highlight:

Receiving the BNY Mellon Manager of the Year award, for which I was nominated by members of my team. It reinforced the strong, trustworthy connection I have with my team and the importance of their collaboration and teamwork. If it were not for all their hard work and innovative thinking, along with my confidence in their capabilities, I wouldn't have been given this honor.

How do you evaluate emerging technologies?

Emerging technologies go through an intensive incubation period within BNY Mellon in which use case scenarios are identified for trials of the new technology. If the value proposition of the idea holds true, the new technology can be quickly deployed across the enterprise. Emerging technologies that prove their value can quickly go viral. It's one of the strengths of our innovation process at BNY Mellon.

Which emerging technologies have captured your interest?

The Internet of Things has been of interest to me as the world becomes ever more digital. Increasingly, tools in our world are able to provide us with digitized information. This data is then available to us across a broad spectrum of media in a way we wouldn't have thought possible just a few years back.
View All 2015 »